I don't understand why people choose to go bankrupt living the most expensive cities, but I'm increasingly viewing this as a market failure and collective action problem to be fixed with intervention, not a failure of individual judgement.
There are many cities, like Brantford, Waterloo, or even Ottawa, where everything works properly. Rent isn't really more expensive than suburban or rural areas. There's public transit, which means you don't necessarily need a car, if you choose where you live with enough care. There are plenty of jobs. Stuff happens.
But cities like Toronto, Vancouver, and San Francisco confuse the hell out of me. The cost of living is through the roof, but wages don't even come close to following (the difference in salary between Toronto and Waterloo for someone with my qualifications is $5,000, which in no way would cover the yearly difference in living expenses). This is odd when talking about well-off tech workers, but becomes heartbreaking when talking about low-wage workers.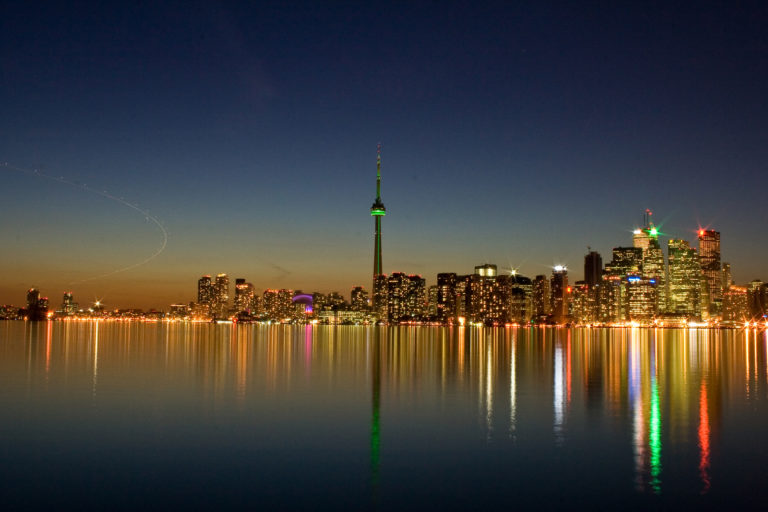 If people were perfectly rational and only cared about money (the mythical homo economicus), fewer people would move to cities, which would bid up wages (to increase the supply of workers) or drive down prices (because fewer people would be competing for the same apartments), which would make cities more affordable. But people do care about things other than money and the network effects of cities are hard to beat (put simply: the bigger the city, the more options for a not-boring life you have). So, people move – in droves – to the most expensive and dynamic cities and wages don't go up (because the supply of workers never falls) and the cost of living does (because the number of people competing for housing does) and low wage workers get ground up.
It's not that I don't understand the network effects. It's that I don't understand why people get ground up instead of moving.
But the purpose of good economics is to deal with people as they are, not as they can be most conveniently modeled. And given this, I've begun to think about high minimum wages in cities as an intervention that fixes a market failure and collective action problem.
That is to say: people are bad at reading the market signal that they shouldn't move to cities that they can't afford. It's the signal that's supposed to say here be scarce goods, you might get screwed, but the siren song of cities seems to overpower it. This is a market failure in the technical sense because there exists a distribution of goods that could make people (economically) better off (fewer people living in big cities) without making anyone worse off (e.g. they could move to communities that are experiencing chronic shortages of labour and be basically guaranteed jobs that would pay the bills) that the market cannot seem to fix.
(That's not to say that this is all the fault of the market. Restrictive zoning makes housing expensive and rent control makes it scarce.)
It's a collective action problem because if everyone could credibly threaten to move, then they wouldn't have to; the threat would be enough to increase wages. Unfortunately, everyone knows that anyone who leaves the city will be quickly replaced. Everyone would be better off if they could coordinate and make all potential movers promise not to move in until wages increase, but there's no benefit to being the first person to leave or the first person to avoid moving1 and there currently seems to be no good way for everyone to coordinate in making a threat.
When faced with the steady grinding down of young people, low wage workers, and everyone "just waiting for their big break", we have two choices. We can do tut-tut at their inability to be "rational" (aka leave their friends, family, jobs, and aspirations to move somewhere else2), or we can try to better their situation.
If everyone was acting "rationally", wages would be bid up. But we can accomplish the same thing by simple fiat. Governments can set a minimum wage or offer wage subsidies, after all.
I do genuinely worry that in some places, large increases in the minimum wage will lead to unemployment (we'll figure out whether this is true over the next decade or so). I'm certainly worried that a minimum wage pegged to inflation will lead to massive problems the next time we have a recession3.
So, I think we should fix zoning, certainly. And I think we need to fix how Ontario's minimum wage functions in a recession so that it doesn't destroy our whole economy during the next one. But at the same time, I think we need to explore differential minimum wages for our largest cities and the rest of the province/country. I mean this even in a world where the current minimum $14/hour wage isn't rolled back. Would even $15/hour cut it in Toronto and Vancouver4?
If we can't make a minimum wage work without increased unemployment, then maybe we'll have to turn to wage subsidies. This is actually the method that "conservative" economist Scott Sumner favours5.
What's clear to me is that what we're currently doing isn't working.
I do believe in a right to shelter. Like anyone who shares this belief, I understand that "shelter" is a broad word, encompassing everything from a tarp to a mansion. Where a certain housing situation falls on this spectrum is the source of many a debate. Writing this is a repudiation of my earlier view, that living in an especially desirable city was a luxury not dissimilar from a mansion.
A couple of things changed my mind. First, I paid more attention to the experiences of my friends who might be priced out of the cities they grew up in and have grown to love. Second, I read the Ecomodernist Manifesto, with its calls for densification as the solution to environmental degradation and climate change. Densification cannot happen if many people are priced out of cities, which means figuring this out is actually existentially important.
The final piece of the puzzle was the mental shift whereby I started to view wages in cities – especially for low-wage earners – as a collective action problem and a market failure. As anyone on the centre-left can tell you, it's the government's job to fix those – ideally in a redistributive way.
---